Indietro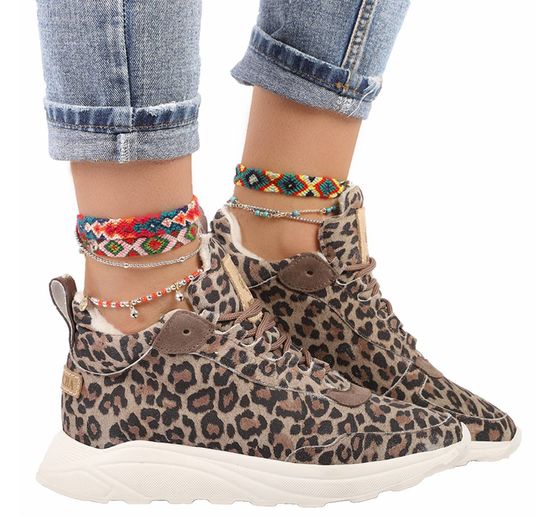 Carrera Lana Leopardo
€150,00 IVA Incl.
Descrizione
The 'Carrera' is an unique design and handmade leather sneaker. The sneaker is made by Portuguese craftsmen, using premium leopard printed leather. The 'Carrera Lana' has a 100% lambswool lining and padded insole providing maximum comfort. The sole is made of ultralight EVA, which makes the shoe super light and comfortable. The typical leather MIPACHA logo is stitched on the tongue and heel of the shoe. 
Upper: leopard printed leather
Lining: 100% lambswool
Insole: padded leather lined insole providing maximum comfort
Sole: white ultralight EVA Livetech™ sole
Premium handmade quality
Fits true to size. The shoes have a middle sole that can be removed if you want a larger fit.
Quantità:
Aggiungi al carrello